This is a video I made in memory of Dennis Jurgens, a four year old boy murdered by his abusive mother.

She was never convicted.

Child Abuse is wrong, people...Stop killing our children...stop killing our future...

Please read Dennis's Wiki profile to find out what happened to this poor little boy

http://en.wikipedia.org/wiki/Dennis_J...Also, this video has made enough impact on some people, that a website has been started. It is still under construction, but here is what has been done, so far.

http://www.freewebs.com/pleasehelpstop/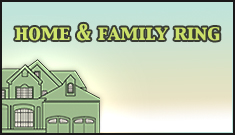 We Need To Make Them Care!
Powered by WebRing.
http://www.youtube.com/watch?v=bjSpO2B6G4s&feature=player_embedded
Copyright 2001, Our Nonprofit Agency

LoveCry

Web Master: Angel